Central California Coast Cuisine
Specializing in Meals for 2-20 People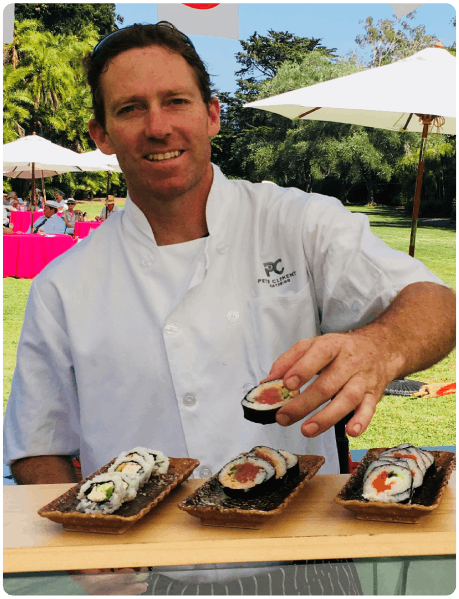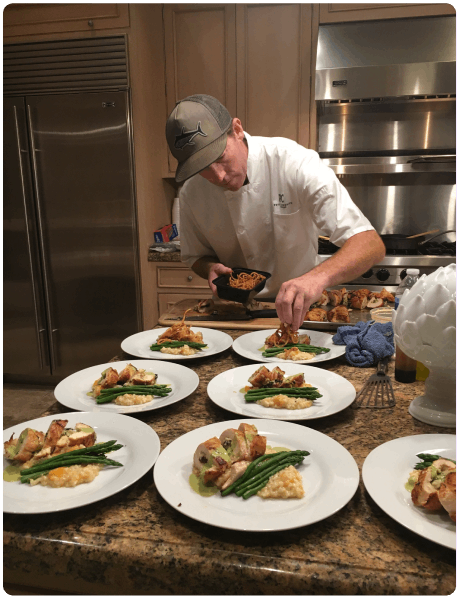 Creating a Custom
Santa Barbara Culinary Experience
Chef Jed Goldsmith is a lifelong local of California's central coast. He has over 20 years of professional culinary experience in the region and abroad. At age 12 Jed began his culinary adventure alongside his Mom (a certified nutritionist and chef) opening her Mesa Health and Nutrition. Jed graduated from U.C. Santa Cruz, and S.B.C.C. culinary school. To begin his professional career, Jed landed a spot at the famed Santa Barbara seafood hotspot, The Hungry Cat. Chef Jed next circled back to the bay area to work at the James Beard award-winning Zuni Cafe. Upon returning to S.B., Jed began decade-long run at 4 Seasons Resort Corp. which included The Biltmore of Montecito, Vail Colorado, and Costa Rica.
After Four Seasons, Jed worked in Santa Barbara's country club setting at The Valley and Montecito Country Clubs. There he gained extensive experience in high-volume banquet, wedding, and holiday food at the ultimate level of quality and execution for sophisticated clientele. Jed also provided hands-on consulting for menu development, staffing, and operations in launching 3 successful local restaurants. After having 2 daughters, Jed branched out on his own to pursue a more free-style approach to culinary work. Chef Jed's broad range from Central coast BBQ to fine dining classic Mediterranean cuisine are but a few of the tricks up Chef Jed's culinary sleeve. He exemplifies the genuine California hands-on chef who does it all---from line caught fish, self-planted vegetables, and more---to the plate.  Please contact Chef Jed to create your own custom culinary experience!
Chef Jed and His Team
Can Cater Everything…
Romantic dinner…Family reunion…Classy dinner party with professional table service…Pure kitchen operation with service by host…Private cooking class.
Our seasonal and varied menus from the farm, sea, greenhouse, and vineyard keep dinner tables visually exciting, delicious, and healthy. We are available for single events or scheduled regular work.